Projectors and Color Brightness
The Importance of Color Brightness
Somewhere lodged in your projector body is a tinfoil speaker that produces .34 of a Watt. Ok, some have speakers that can kick out 10-20 Watts, which is good enough for a classroom of 30 or so students to hear portions of a lecture. But, honestly, no projector has truly awesome sound. Flat TVs have phenomenal images, sleek styling, and tin can quality sound. As a consumer, you might feel like sound is a purposeful omission and an upsell that isn't really needed, but the truth is as we've tried to minimize display profiles (portable projectors, flat TVs) we've had to sacrifice the audio component.
See the difference between how 3LCD and 1 Chip DLP handle color input
What is Color Light Output
Color Light Output (Color Brightness) is a new standard that gives buyers the data they need to compare projectors. Brightness has long been the specification used for projector comparisons; however the old specification measured only White Light Output, rather than measuring both White Light Output and Color Light Output. The vast majority of the projectors today project color so measuring White Light Output or White Brightness alone is insufficient. Color Light Output or Color Brightness gives the projector buyers the data they need and have been missing.
The Color Light Output (Color Brightness) standard was published in May of 2012. This new specification applies to all displays including projectors for business, education or home. It clearly shows a major difference among projectors. The Color Light Output (Color Brightness) standard, for the first time, gives end users scientific data with which to compare Color. Leading manufacturers have adopted the standard in their product specification to help projector buyers. They now include two measurements – White Brightness (White Light Output) and Color Brightness (Color Light Output).
Projector buyers should look for and demand both numbers – White Brightness (White Light Output) and Color Brightness (Color Light Output). If you can't find Color Brightness on a product, click here to lookup test results for some of the models.
OLD vs NEW Color Measurements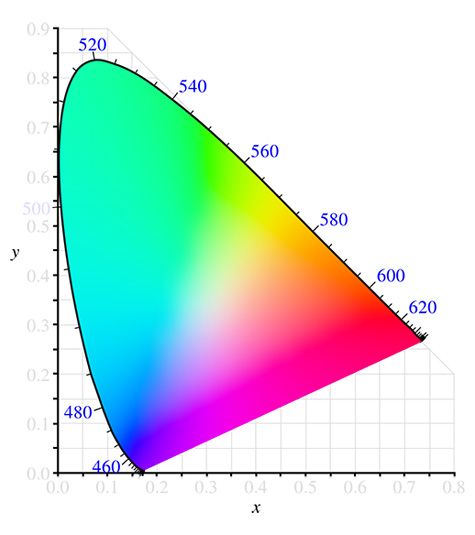 Known as the International Commission on Illumination (CIE) 1931 x,y Chromaticity Diagram, in two dimensions it shows hue and saturation. It was developed with the best tools available at the time, but is perceptually non-uniform (for example, it has an extended green area). It is not how humans see color and is not the best system to measure projectors.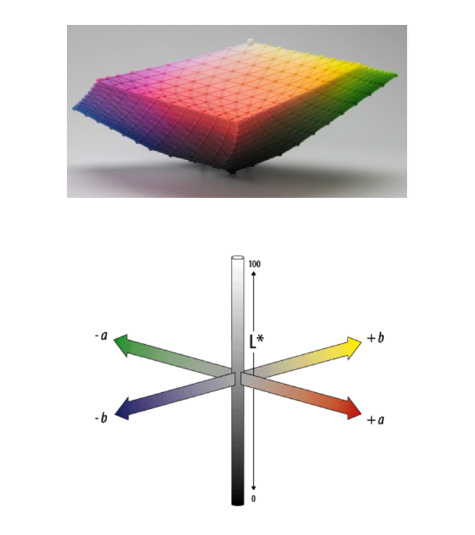 In 1976, the CIE proposed and adopted a newer, more uniform system to modelling color, and a three-dimensional scale (CIE 1976 L*a*b*) measuring hue, saturation, and lightness (brightness). The new mathematics create a number system that better relates to how humans actually see color. It is a more accurate representation of human perception and is still the color measurement standard used today.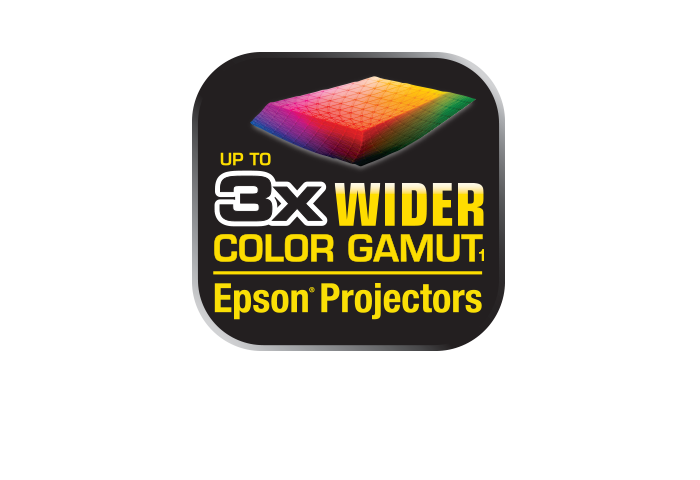 PowerLite 1785W
Wide XGA (1280 x 800)
3200 lumens
 
$ 944.99